Caps bedrukt met uw eigen logo, tekst of ander ontwerp. Er zijn vele mogelijkheden, maar om het gemakkelijk te maken hebben wij onze meest gebruikte caps geselecteerd. De caps zijn van 100% katoen, robuust, verkrijgbaar in vele kleuren en verstelbaar in maat. Zoekt u toch iets anders? Bekijk dan onze online shop of stuur een mail naar bedrukken@presshirt.nl.

Kleuren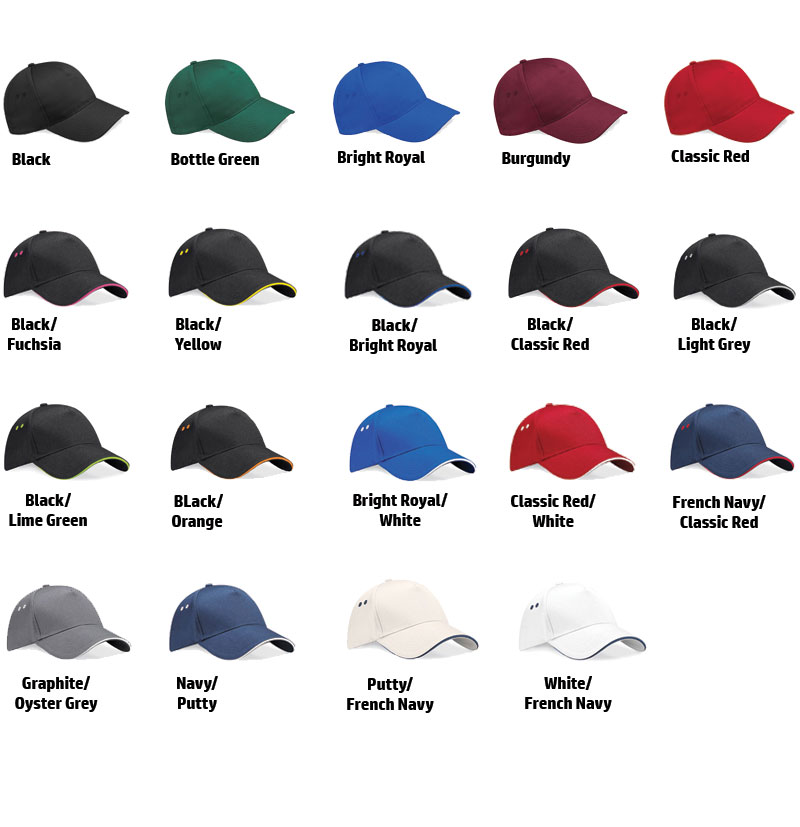 Prijzen
In de basis gelden onderstaande prijzen. 4 stuks of meer nodig? Vraag dan een prijs op maat aan.
| | | |
| --- | --- | --- |
| Cap | Verstelbare maat | 4,95 |
| Tekst | Klein nummer, initialen of kleine tekst | 2,00 |
| Logo | Klein logo van max. 11x6 cm | 3,75 |
Offerte of bestellen
Vraag uw offerte aan of plaats uw bestelling door een mail te sturen naar bedrukken@presshirt.nl. Omschrijf zo goed mogelijk wat uw wensen zijn. Wilt u een logo of afbeelding op de cap? Stuur deze dan gelijk mee, zo kunnen wij deze gelijk beoordelen op haalbaarheid met bedrukken. Ook voor vragen kunt u ons altijd mailen.